This is a sneak peek at what you are in for... 
Food

Eventwide

The Boutique Bagayam

Everyday

Games

Throughout

Common Room Party

Thursday, June 21

DJ Nish

Thu - Sat, June 21 -23

The Must See Matinee

Saturday, June 23

Silver & Blue Banquet

Saturday, June 23

CME Category I

Fri, Sa, June 22 - 23

Lessons for Life

Friday, June 22

Carnival Night

Friday, June 22

The Palaar Cruise

Friday, June 22

The CN Tower

Saturday, June 23

The R O Museum

June 23

Sunken Gardens

Sunday, June 24

Activities

Fri -Sun, June 22, 24

The eGOTC

Wednesday June 20

Welcome to Washington DC 2019

Friday, June 22
Shop at this little store of memorabilia with stuff produced or designed by our very own! You'll love the treasures you take back while you contribute to the Medical Alumni Health Care Fund in Vellore.

Get in touch with the Committee of hosts if you have something to contribute. It is for a good cause.

The Vellore Ludhiana Committee of Canada hosts the boutique.
​This is a sort of an experimental first attempt but we are hopeful of good participation. Mystery, creativity, chance and humour will be the ingredients and there are pirzes to be won. Besides, there are competitions that are for 'being there' for the youngest alumnus/alumna and the biggest class!

You could win a happy hamper or some cool cash!

Do participate in our Bagayam themed fancy dress called 'Personae Bagayame' 

Gastronomics not being as cruicial as it was during the hostel days does not mean we neglect that department completely. Rather, our chefs have customized their creative presentations to match our diversity with versatility of flavours from the far east to our very own Indian spices and then of course to the very best of Canadian.

We may have to adjust our caloric intake before and after the reunion to manipulate our charted dietary goals. But that's fine!

Download
Loosen up in the common room just like you did back in the Angels' Abode and the Mansion of the Gods. Wear anything including your batik lungis or those psychedelic shorts. Clink your glasses to the golden days while you reconnect, chill out and introduce yourselves to new alumni friends.

The GOTC has begun! 

DJ Nish is an accomplished professional with a repertoire of all genres that Vellorians dig. He'll be with us on three nights filling our space with soft sentimentals, smooth jazz and sensational new sounds. Of course he has terabytes of our favorite Bollywood, Bangra and Bailas and will rock your cranial contents with pulsating rhythms for dancing.
Need we say more?

Listen to our alumni here and be amazed at their acheivements and their contributions. Lots to feel proud of and be motivated.

There are the young ones making impressive strides in their fields and the established not so young, yet nurturing child like curiosity and enthusiasm for the newer nuances in Medicine.

Share the spirit of achievement! 

If academics is all we want to think and know about, here's another point of view. Our alumni have stuff to share on other critical areas of knowledge and experience that can inform and help you in life!

There are talks on global public health and topics of day to day importance.
This session on Lessons for Life is for all including the non medical alumni and even the kids. 

​
If you never had the opportunity to take a river cruise on the Paalar, here's your chance in a vessel that will not be out of place in Vellore in the 60s and 70s. The Kajama is a 165 foot three masted schooner that holds 225 passengers. The three hour cruise will let you enjoy the Toronto skyline while you have a bite from the kitchen and a cool sip from the bar. 
Say 'Vanakkam, Kajama'!

Remembering those carnivals on Scudder Lawn, we have a night to revisit the fun, the food and the festivities.

Come in your colourful Desi attire.
Play our own version of Bingo Then we celebrate the CMC Century with the special batches completing 50 and 60 or more years of alumnihood at the Celebration Cake Ceremoney. Then the triple Bs. Bollywood, Bangra and Baila for one hour!

SOLD OUT
It's not simply a tall structure. Lunch with your classmates and friends at the 360 revolving restaurant, walk the glass floor at 1,122 feet and if you are super thrill seeking, do the edge walk at 1,168 feet! Visit the iconic CN Tower for an afternoon of amazement. If you have kids they would love it.

For those that like to imbibe interesting tenets of facts while having fun this is the place. The unique slanted cube facade invites you to explore the mysteries of the past and the fascinating facts behind art, events and nature. The grouping of exhibits helps organize your time based on specific interests.

Have a most informational afternoon at the Royal Ontarion Museum; a Toronto must see.

If you haven't heard of this one, you have to Google it now! A heartwarming stage show for all those who fancy music blended with comedy and the awe inspiring depth of humanness in the face of the biggest tragedy of our time.
Visit Gander, the little town in New Foundland, Canada that hosted unexpected guests equal to its own population on September 11, 2011.

Only 50 seats blocked. Book early!

Being proud of our colours we embrace the royal blue of loyalty and silvery rays of truth as we smother the hall with those shades that show our love for our alma mater and fellowship with our mates.

Remember to pack formal Blue and Silver (black, white or gray is OK as well) for this grand finale.

Enjoy the special speakers and sing the college song lustily and then join the 'Gumbal

For those amongst us who want to take it easy and play a round of golf or a game or two of tennis, there are special arrangents made for this. Details are given in the brochure of how to join in.

For others who want to utilize the hotel facilites, the fitness centre and the swimming pool are available.

We have the yoga sessions ramped up to twice a day to accommodate the busy schedule 

The traditional and touching way we close our reunion weekend is with a soft word and a sweet song, remembering those that passed on and, of course the Seven Fold Amen doxology that rings in our ears till we meet again!

Soon the hallways and foyers of the hotel are scenes of hugs and farewells with emotions that were evoked at the meditations minutes earlier 

Here are some of the other interesting items at the GOTC:
Choir

Chief Guests Speak

​Director's Updates from Vellore

​Entertainment - Song and Skit

Alumni Association GB

Photobooth (New!)

​Group Photographs - Class and All

​Dancing - Bollywood, Bangra, Baila

Karaoke Sessions

​The Gumbal - Traditional Singsong

Bar Talk - Gas, jokes and Fibs

​Catch Phrase - Late Night Game

More...

Volunteer Driver Airport Transfers

Negotiated Airport Taxi Rates

Fully Accessible Sites

Kids' Program (Tentative)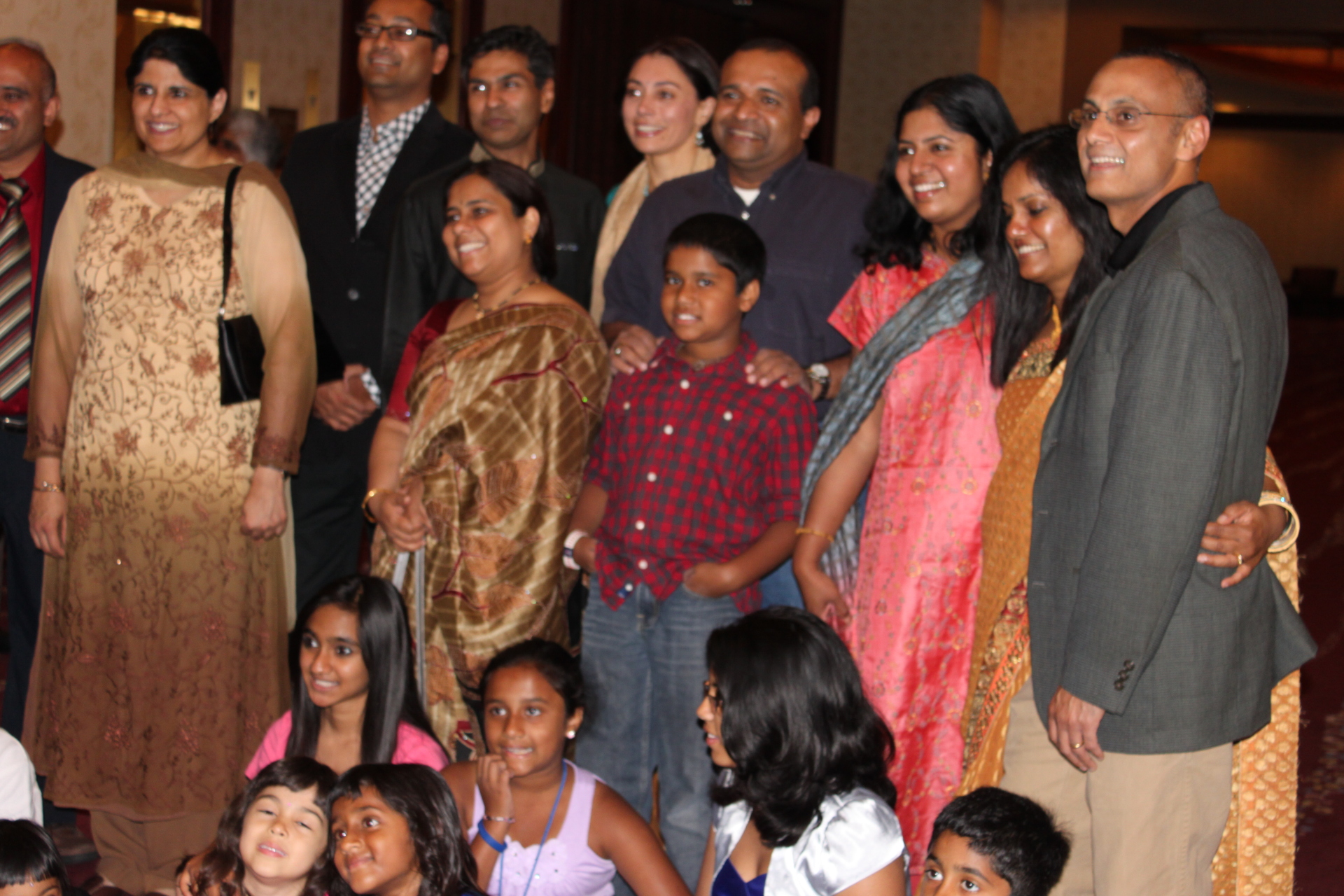 If you are here in Toronto from afar and if you haven't been here before it would be close to sacrilege to miss Niagara. Join the early GOTC: a visit to a  world famous winery on an educative tasting tour followed by a few hours at the 'natural wonder of the world' falls including a touch the spray boat trip is on the cards. This is a trip outside the GOTC program but we have a 'bus' of people and a few seats left. Contact: vellorealumni@doctor.com

Passing the baton on to the Mishras we will be getting a flavour of what they have in store for us the following year.

You're coming, right?